C18037 - PacBrake High-Temp Lubricant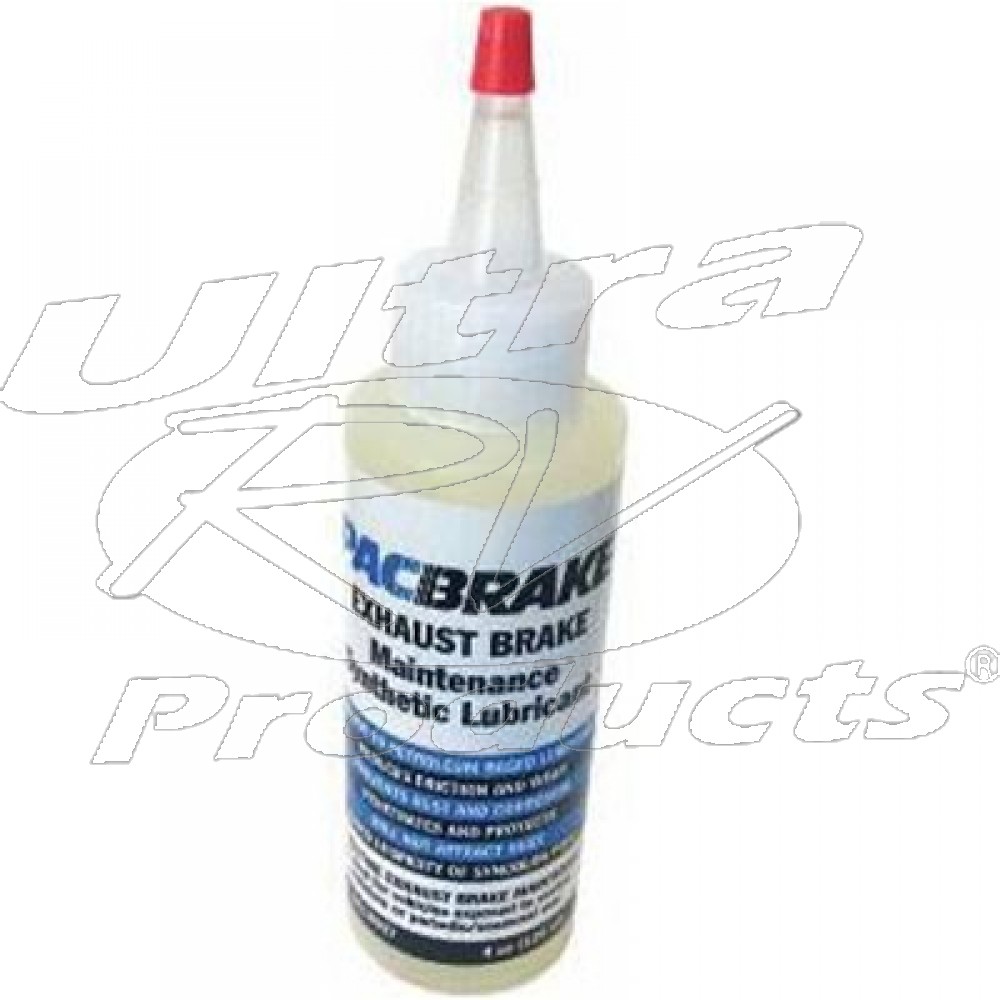 PLEASE READ!!!
Order Shipment Notice:
Most orders are shipped within 24 hours from the order date. Orders placed on the weekend or after cutoff on Friday, and orders placed on select holidays are processed on the next business day. Please see our shipping terms for more information.
Part # C18037
Description:
PacBrakes synthetic lubricant should be applied to the moving parts of your PacBrake Exhaust Brake at every oil change to eliminate wear from excessive use or sudden seizure from seasonal use.
Suggested Usage: Once a year for vehicles used all the time or every 4 months for vehicles exposed to excess moisture or periodic/seasonal use.
Refer to the image for lubricant points
1.) With the engine off, apply a sufficient amount (3-5 drops) to the following locations: both cylinder pivot ends [A & D], the brake shaft [E] and cylinder rod [C] (cylinder rod must be extended when applying).
2.) We also recommend 4-5 drops in the cylinder air line port [B] (some fitting removal required).
3.) Once all points have been lubricated, cycle the exhaust brake either electronically or manually a few times to work the lubricant in.
The state of California requires that this warning be posted for people purchasing products that reside in California.
WARNING: Products may contain one or more chemicals known in the State of California to cause cancer and/or birth defects or other reproductive harm. For more information, visit www.P65Warnings.ca.gov