12575182-UPDATE - Camshaft Position Sensor Update Kit For 2001-2003 GM 8.1L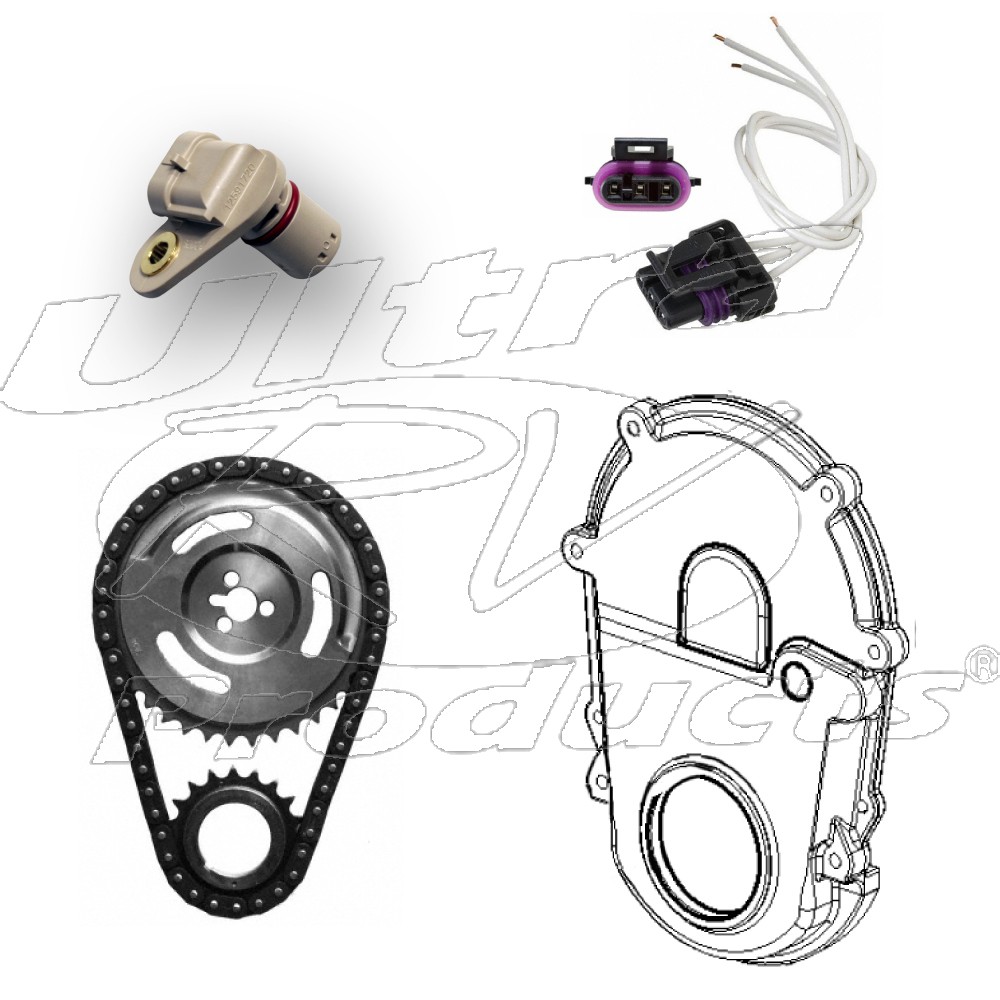 PLEASE READ!!!
Order Shipment Notice:
Most orders are shipped within 24 hours from the order date. Orders placed on the weekend or after cutoff on Friday, and orders placed on select holidays are processed on the next business day. Please see our shipping terms for more information.
Part# 12575182-Update - Camshaft Position Sensor Update Kit for 2001-2003 GM 8.1L
---
Description:
This is a packaged kit that contains all the necessary components to convert your GM 8.1L to the newer style camshaft position sensor (12591720) that is readily available. The stock engine computer will run this new setup without any issues, so no tuning or updates are required.
The 2001 camshaft gear / sprocket and camshaft timing position sensor were revised in 2002 and again in 2004 to maximize the benefits of Magnetic Relutance (MR) or "mirror image" ignition timing. To "read" the new changes, the camshaft position sensor also had to be updated to match the 2004+ camshaft gear. The older style camshaft position sensor (12575182) was discontinued by GM and is only available in limited quantities.
Features:
New OEM Camshaft Sprocket/Gear, Chain & Crankshaft Sprocket/Gear
New OEM Engine Timing Cover
New OEM Sensor Adapter Pigtail
New OEM Camshaft Position Sensor
Applications:
2001-2003 Workhorse Chassis Equipt with an 8.1L Engine
2001-2003 Chevrolet/Sierra/Suburban Equipt with an 8.1L Engine
The state of California requires that this warning be posted for people purchasing products that reside in California.
WARNING: Products may contain one or more chemicals known in the State of California to cause cancer and/or birth defects or other reproductive harm. For more information, visit www.P65Warnings.ca.gov