UTF53V8R - Rear UltraTrac Trac Bar Ford F53 14-18K GVW Chassis (Fits V10 & V8)
Part# UT53V8R - Rear UltraTrac Trac Bar Ford F53 14-18K GVW Chassis (Fits V10 & V8)
Description:
The UltraTrac Rear Trac Bar mounts from the frame rail to the rear axle to prevent wandering or "tail wagging the dog" issues in windy conditions or by passing trucks. This is a very popular upgrade to the Ford F53 chassis as it provides a significant increase in stability of the coach, inspiring driver confidence and less work at the wheel. Assembled from heavy-gauge steel and polyurethane bushings, this is a "no-drill" installation. Powder coated for long lasting protection and made Proudly in the USA.
Applications:
Ford F53 14-18K GVW Chassis 1994-2018
INSTALLATION INSTRUCTIONS
---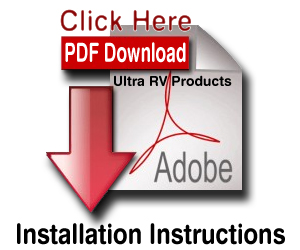 The state of California requires that this warning be posted for people purchasing products that reside in California.
WARNING: Products may contain one or more chemicals known in the State of California to cause cancer and/or birth defects or other reproductive harm. For more information, visit www.P65Warnings.ca.gov