Stage 3 - Ford F53 2006-2010 Performance Package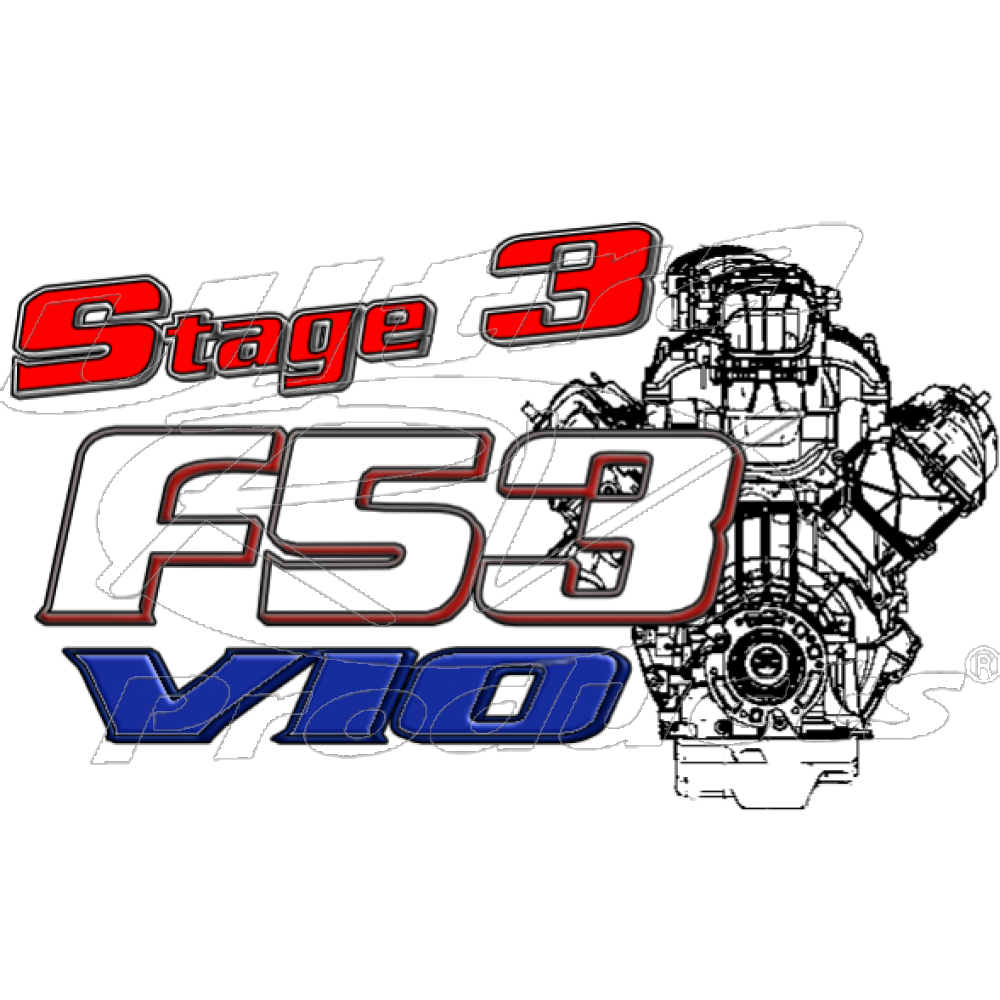 PLEASE READ!!!
Order Shipment Notice:
Most orders are shipped within 24 hours from the order date. Orders placed on the weekend or after cutoff on Friday, and orders placed on select holidays are processed on the next business day. Please see our shipping terms for more information.
Stage 3 Description:


Ultra RV Product's Stage 3 Performance Kit takes the benefits of Stage 1 & 2 and tops it off with beautiful stainless steel Banks TorqueTube headers. Exclusive tuned-length, parallel 5-tube exhaust headers designed to allow rotational firing of the cylinders through the exhaust, minimizing backpressure and maximizing torque! Ask any engine builder and they will tell you that allowing the engine to breathe better is the name of the game when it comes to improving horsepower, torque and fuel economy. No longer will your coach downshift at the slightest incline and rev the engine to the moon. The combination of our custom tuning and the airflow improvements work together to more efficiently mix the fuel and air for better combustion which equals better fuel economy! We can't guarantee a fuel mileage gain but most of our customers do report a slight gain of between 10-12%.
Stage 3 Package Contains:
UPFORD - Ford V10 UltraPower Custom Tuning Power Upgrade
Description:
UltraPower Custom Programming is the most cost-effective modification you can make to your Ford RV 6.8L V10 for both performance and fuel economy. From the factory, the V10 engine is detuned and the transmission shifting schedule leaves a lot to be desired. One of the most noticeable differences from stock will be the elimination of the annoying downshifts that occur at even the slightest of hills. Because of the changes made to both the engine and transmission, you will be able to maintain higher gears for much longer and under a higher load...this alone makes a great deal of difference in driving comfort. Throttle response is greatly improved and merging onto the freeway will be much less stressful. UltraPower Custom Programming also works very well in conjunction with aftermarket headers, exhaust and intake, such as the Banks PowerPack.

Applications:
1997-2019 Ford 6.8L V10 Engine
Tailored specifically to RV's
Ford E-Series SuperDuty: E-250, E-350, E-450
Ford F-Series SuperDuty: F250, F350, F450, F550
UltraPower Benefits:
1997-2005 2v V10 Gains of 43 HP and 47 ft-lb Torque
2006-Current 2v V10 Gains of 43 HP and 47 ft-lb Torque (E-Series)
2006-2015 3v V10 Gains of 52 HP and 61 ft-lb Torque
2016+ 3v V10 Gains of 56 HP and 73 ft-lb Torque
Gains of up to 1/2 MPG (Not Guaranteed)
Drastically reduces annoying downshifts at slightest grade
Maintains speeds and higher gears longer when climbing hills, even in cruise control
SCT X4 Benefits:
Stock file is saved and can be reloaded at anytime
Reads and clears diagnostic trouble codes
Displays numerous real-time engine and transmission data in custom layouts
Data logs engine and transmission data for later review
Transferable to other Ford vehicles once original vehicle is returned to stock. If you buy a new Ford chassis motor home you can reuse the device and only have to pay for the new custom program.
49377 - Banks PowerPack Ford F53 Class-A 2006-2010 V10
Description:
Here's a major dose of new RV power without the new RV price! PowerPack delivers 26% more horsepower and torque to your V-10: up to +56 hp and +70 lb-ft at the rear wheels. Rockets you up 6% grades 12% faster and chops three seconds off your 0-60 mph time. With PowerPack's engineered intake and exhaust upgrades, your rig will pass and merge a whole lot easier and more safely—and you'll get up to 7% more MPG, too!
Applications:
· 2006-2010 Ford F53 Class-A Motorhome - V10 - Driver Side Exit
The state of California requires that this warning be posted for people purchasing products that reside in California.
WARNING: Products may contain one or more chemicals known in the State of California to cause cancer and/or birth defects or other reproductive harm. For more information, visit www.P65Warnings.ca.gov