49559 - Banks PowerPack Workhorse W-Series 01-03 Passenger Side Exit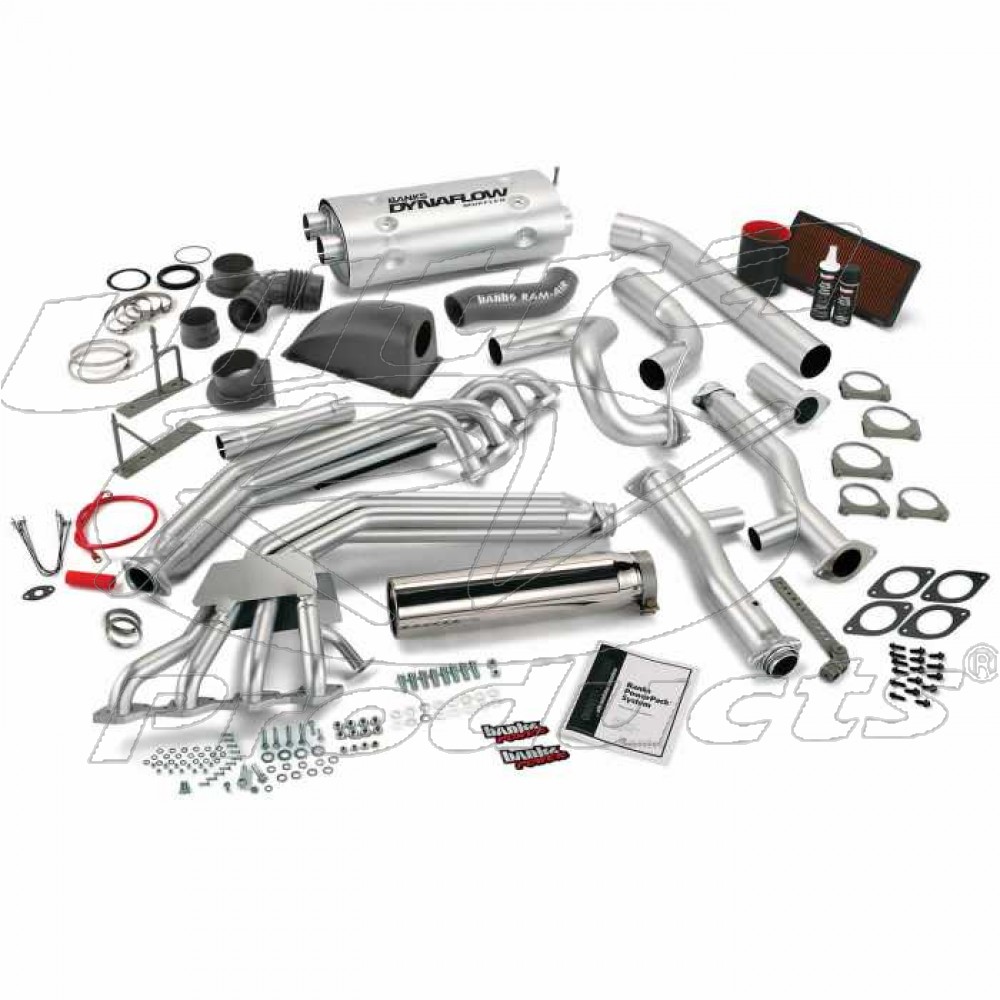 PLEASE READ!!!
Order Shipment Notice:
Most orders are shipped within 24 hours from the order date. Orders placed on the weekend or after cutoff on Friday, and orders placed on select holidays are processed on the next business day. Please see our shipping terms for more information.
Part # 49559
Description:
Banks PowerPack features a revolutionary new Ram-Air intake system that delivers greater airflow and air density for more power. A pair of stainless-steel, tuned-length TorqueTubes exhaust manifolds provide stunning torque output when you want it. Pass, merge and climb as you please: your PowerPacked coach won't break a sweat. Achieve best gains of +70 hp and +92 lb-ft torque at the rear wheels, with better fuel economy—and never require high octane.
One look at Banks TorqueTubes tells you how radically different they are from the stock exhaust manifolds. Constructed of heavy-wall, 400-series stainless steel, TorqueTubes have 1/2-inch-thick flanges that are welded on both sides and then machined perfectly flat (no gaskets needed). They never crack, leak or fail.
TorqueTubes tuned-length tubes produce a huge reserve of low-end torque that proves its worth on every steep grade and short onramp. Now your Workhorse climbs faster and stronger, without the transmission struggling between gears. The muscle to stay in higher gears longer not only stops annoying "shift happy" performance, it lessens the load on your engine and transmission. Here's power to reach freeway speed sooner for safe merging and passing.
Applications:
2001-2003 W-Series Chassis - Allison Transmission - EGR Equipped - Passenger Side Tailpipe Exit
May be used on 2004-2009 W-Series by simply blocking the EGR port on the TorqueTubes
Features:
Banks TorqueTube Manifolds
Banks Ram Air Intake System
Banks Monster Exhaust System
The state of California requires that this warning be posted for people purchasing products that reside in California.
WARNING: Products may contain one or more chemicals known in the State of California to cause cancer and/or birth defects or other reproductive harm. For more information, visit www.P65Warnings.ca.gov